Board Members
Autism Society of Mahoning Valley Staff and Board of Directors
Robin Suzelis, Director (Part-Time)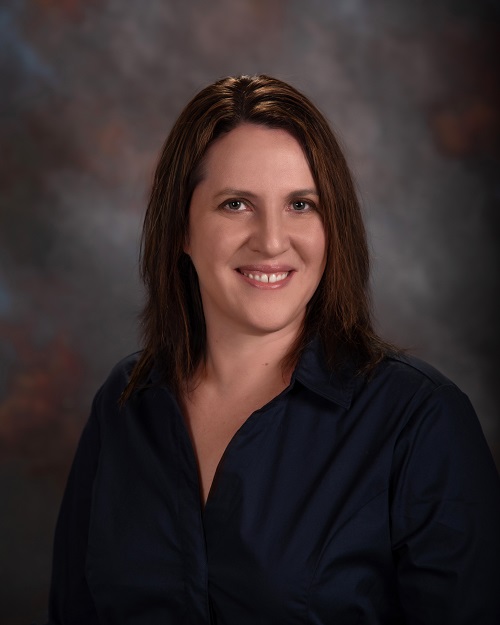 Robin stepped up as Director of the Autism Society of Mahoning Valley in 2021 to help further lead programs and services for the Autism Society of Mahoning Valley. She organizes all programs and is the Information & Referral Specialist for the organization helping families and local professionals find resources needed to help their families.
Robin is also co-owner of Ohio Naturopathic Wellness Center in Boardman and assists with marketing and customer service. Previously, she has worked in the real estate and technology industries in communications and marketing. She received a Bachelors of Science in Communications at Clarion University in 1996. She has two beautiful boys that are on the autism spectrum and has lived in the Valley for over 15 years with her husband.She is an advocate for families and continuously expands her knowledge through online seminars and international conferences. Robin wants to help expand local programs and connect various organizations and businesses to help provide the best opportunities for Valley autism families.
Mother of two boys with autism shares story of overcoming obstacles – https://www.wkbn.com/news/local-news/mother-of-two-boys-with-autism-shares-story-of-overcoming-obstacles/
Interview given by Robin Suzelis, July 2020
Autism Society's Suzelis: Give Grace, No One is Perfect: https://valleytough.org/tag/robin-suzelis/
Aundrea Cika Heschmeyer, Board Vice-President

Aundrea Cika Heschmeyer is the president of Marquee, a strategic communications and special events consultancy. She is a native f Youngstown area and a graduate of the former Alliance College in Cambridge Springs, PA.
Heschmeyer started her career as a journalist on television, for newspapers and as a magazine editor in Ohio, South Dakota, Connecticut and Washington, DC. She later worked in public and media relations agencies for firms in Washington, DC, and Ohio. She is the former staff manager of ASMV and serves as the current representative for the Board to the Autism Society of Ohio.
Upon returning to the Youngstown area, she felt compelled to invigorate the Polish-American community in the Mahoning Valley in order to share some of her childhood experiences with her children. To this end, she founded PolishYoungstown in 2008. As executive director of this active nonprofit, she has developed, promoted and supported a wide variety of classes, workshops and events that have raised awareness of the culture throughout the region. A second organization and festival, Simply Slavic, for the larger Slavic community, was created soon after.
In addition to her Polish and Slavic activities, Heschmeyer is active with the Rotary Club of Youngstown. She has been married to her husband, Mark, for 30 years and together they have five children who each have participated, worked and sacrificed to make these achievements possible.
Shannan Shobel-Jursa, Board Treasurer

Shannan owns and operates a State Farm Agency in Northeast Ohio. She has been with the organization for over four years, and has been Treasurer of the Board for more than 2 years now. She has three boys and resides in Austintown.
In addition to her work with the Autism Society of Mahoning Valley, Shannan is ASL 1 certified and is working towards completing additional ASL courses to expand her outreach to the deaf and disabled community.
Sean Barron, Board Member at Large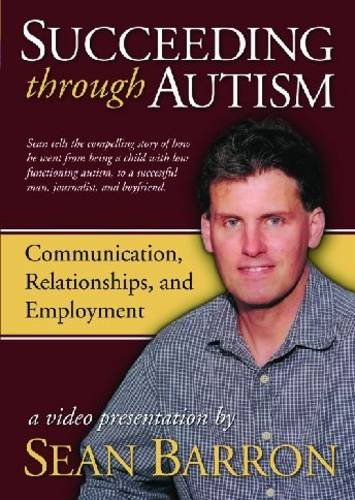 Sean Barron is a journalist for The Youngstown Vindicator in Ohio.
He is the co-author of two books about autism. There's a Boy in Here: Emerging from the Bonds of Autism was written with his mother, Judy Barron. With Temple Grandin he co-authored Unwritten Rules of Social Relationships: Decoding Social Mysteries Through the Unique Perspectives of Autism. He met his girlfriend, Barbara Protopapa, at one of his book signings. Although diagnosed autistic at the age of 4, in 1965, he considers himself "healed" from autism, because it no longer adversely affects his day-to-day life. In 1992 he began to speak publicly at autism conferences about his experiences.
Jodi Glass, Board Member at Large

Jodi is currently the Recruiter and Marketing Specialist for MCCTC Adult Career Center in Canfield, OH. Her responsibilities include community outreach, social media, advertising, and speaking engagements. Previously she has worked in sales and as on-air radio talent.
She received her Bachelors of Arts from Youngstown State, graduate class of 1998.
Jodi currently resides in Hubbard with her amazing husband Dan and their 8 year old son Liam. Liam is on the spectrum with sensory processing disorder, as well as being designated twice gifted. "I love being in my backyard, enjoy my little garden and going on local adventures with my family."
Her passions for the Autism Society are to work with local schools to help them understand more of what our organization does, as well as how the schools can direct ASD families to us for support. "I remember what it was like to be the mom who had no answers about my son, and I want our organization to be the place parents of newly diagnosed children can go to find support and direction."
Kelly Long, Board Member at Large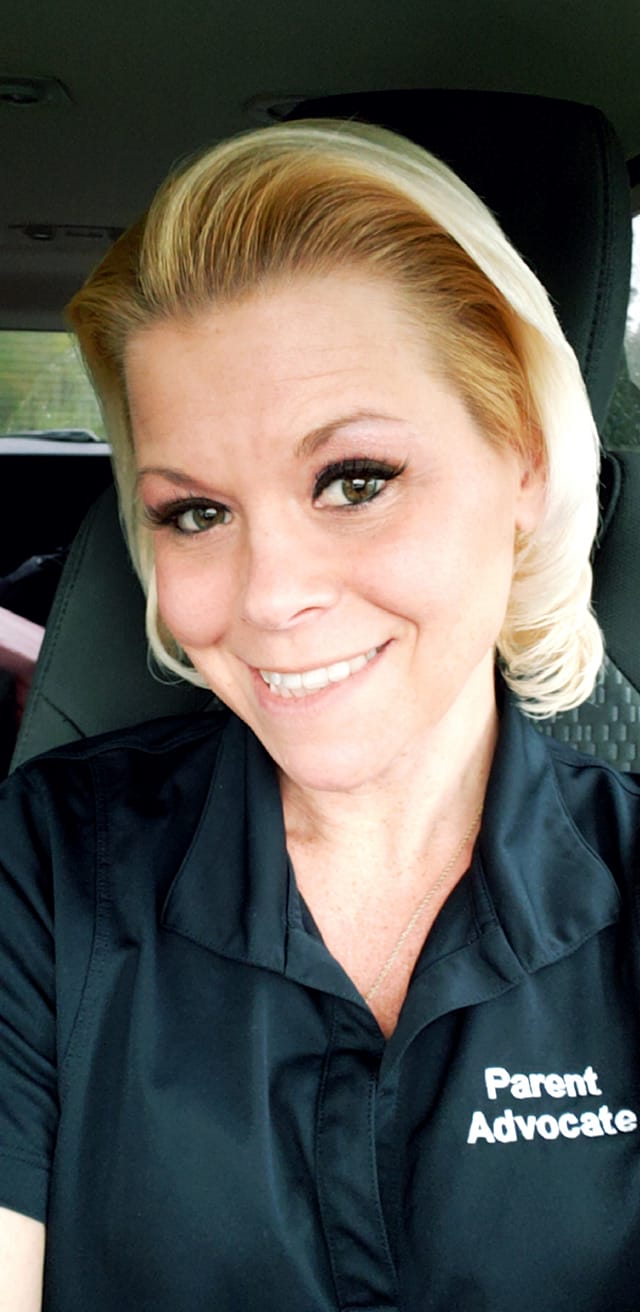 Kelly Long is a Parent Advocate in the tristate area. Long studied Special Education Law and has a bachelor's degree in Psychology.
She started out as an IEP Specialist for Psycare before leaving to become an Independent Consultant. Long advocates for services/accommodations for special needs students in the classroom.
Long is a founding board member of the Walnut Grove, an all inclusive special needs playground in Canfield, Ohio. Long served as a speaker who traveled around speaking to groups about the importance of having a playground for children of all abilities. Long served as a fundraiser who raised funds to design, create, and purchase equipment for the playground. Long volunteered physical labor to clear the land, prepare the site, build the equipment and maintain the property.
Long is the mother of three children. She has twin daughters with Autism, and a son. Long resides in Canfield, where she enjoys spending time with her family, and cheering on her children in multiple sports and special needs sports.
Dee McFarland, Board Member at Large

Dee McFarland is a Founding Partner and Employee Benefits Consultant with Reliable Consulting Group LLC. Dee consults with employers to design and administrator employee benefits and wellness plans; as well as with individuals about their health benefits and insurance in general.
In addition to being a Board Member of the Autism Society of Mahoning Valley, Dee is a Board Member and President of the Western Reserve Association of Health Underwriters, an executive board member and past president of Youngstown Business & Professional Women, and a member of United Way's Women United, Salem Chamber of Commerce, and HBA of Mahoning Valley. Dee previously served as a Corps Council member and Teen Group Leader with the Salvation Army of Salem, OH.
A lifelong resident of the Mahoning Valley, Dee currently resides in Salem with her two sons. She has a nephew who is autistic and is a strong advocate for individuals on the spectrum and their families. Dee would like to help expand local programs for young adults on the spectrum and connect various organizations and businesses to help provide education and resources for Valley autism families.