The Autism Society of Mahoning Valley was founded by local families in 1989 to support local families affected by autism. We are an affiliate of the Autism Society of America and serve Mahoning, Trumbull, and Columbiana counties. 
We create connections, empowering everyone in the Autism community with the resources needed to live fully.
Each individual with autism is a unique and important member of society deserving dignity, respect, and an equal opportunity to achieve the highest possible quality of life.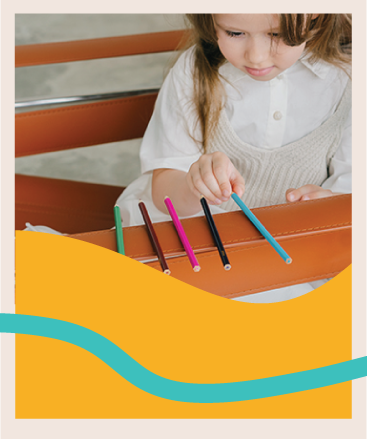 As the Autism Society of Mahoning Valley continues to grow we have put a bigger emphasis on the needs of teens and young adults in our community, while continuing to serve children with autism and the entire family. Our board and staff work hard every day to create programs that help connect individuals in the autism community and their families.
We are creating connections by:
Answering calls and emails daily from families and area professionals needing resources. We are for many families the start to helping them navigate how to get a diagnosis for their child (or as adults for themselves), to county services, to schools, to therapy providers, to social/recreational opportunities and more.

Organizing over 50 events per year to help with social and support needs of individuals, their siblings and their parents and grandparents. We know that having a village of community and support makes a big difference not only on event day but to keep families moving in a positive direction all year long. Our monthly events include our Family Outing Group, Social Connections for Teens and Adults, Morning Support Group and Moms Night Out. We also offer our summer day camp, Camp FRIEND, quarterly Dads Night Out, Seasonal Events – Special Bunny, Family Portraits and Special Santa, Mini Grant Programs including our Holiday Grant Program and more.

We partner with and attend various community events throughout the year. Helping our friends in the community with their programs helps our families with more connections.

Our Mahoning Valley Warrior event is our annual celebration of our amazing individuals with autism and their families. While celebrating we are also working to raise much-needed funds to help us continue and grow our support and program needs.
We will continue to serve the needs of the Mahoning Valley autism population. Click HERE to check our current calendar of events and follow us on social media to keep up to date on our programs and resources, as well as all in the community. We work hard to partner and connect with other nonprofit organizations and county organizations to learn and share all that our families need.
Attend our events, volunteer, donate or be a sponsor of our programs!
Help us be the connection that Mahoning Valley autism families need and deserve.
The Autism Society of Mahoning Valley continues to be dedicated to serve all members of the Autism community, in our mission to create connections, empowering and connect others with the resources needed to live fully. The ASMV's staff, Board of Directors, committees, and volunteers are passionate, hard working, and celebrate the diversity of thoughts and experiences within its members.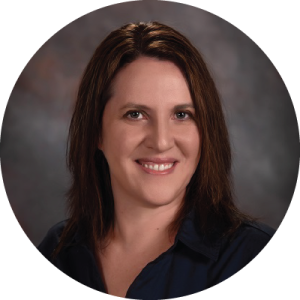 Robin stepped up as Director of the Autism Society of Mahoning Valley in 2021 to help further lead programs and services for the Autism Society of Mahoning Valley. She organizes all programs and is the Information & Referral Specialist for the organization helping families and local professionals find resources needed to help their families.
Robin is also co-owner of Ohio Naturopathic Wellness Center in Boardman and assists with marketing and customer service. Previously, she has worked in the real estate and technology industries in communications and marketing. She received a Bachelors of Science in Communications at Clarion University in 1996. 
She has two beautiful boys that are on the autism spectrum and has lived in the Valley for more than 15 years with her husband. She is an advocate for families and continuously expands her knowledge through online seminars and international conferences. Robin wants to help expand local programs and connect various organizations and businesses to help provide the best opportunities for Mahoning Valley autism families.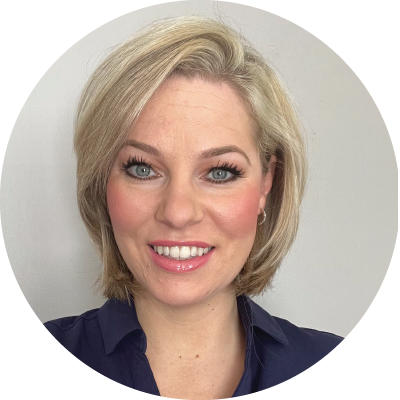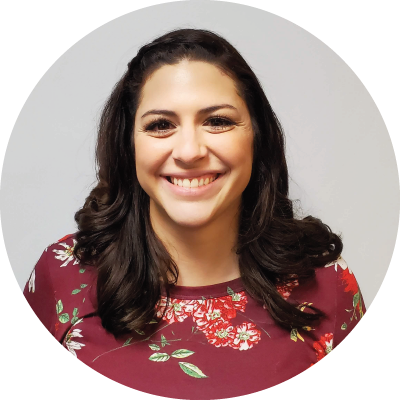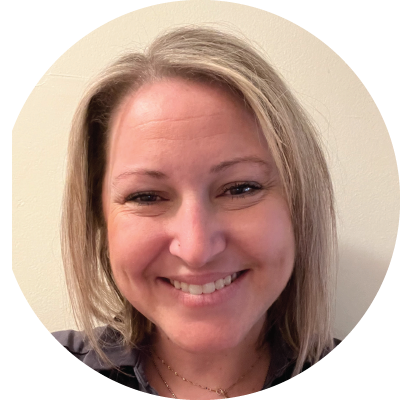 Family Outing Facilitator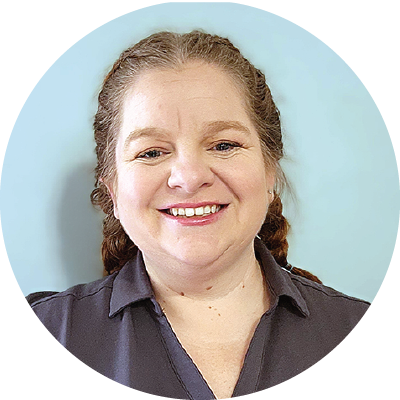 Social Connections Facilitator
The Autism Society of Mahoning Valley continues to be dedicated to serve all members of the Autism community, in our mission to create connections, empowering and connect others with the resources needed to live fully. The ASMV's staff, Board of Directors, committees, and volunteers are passionate, hard working, and celebrate the diversity of thoughts and experiences within its members.
Aundréa is the president of Marquee, a boutique strategic communications and special events firm. She is a former director of ASMV and serves as its current representative on the board of the Autism Society of Ohio.
A native of the Youngstown area and a graduate of the former Alliance College in Cambridge Springs, PA., Heschmeyer started her career as a journalist on television, for newspapers, and as a magazine editor in Ohio, South Dakota, Connecticut, and Washington, DC. She later worked in public and media relations agencies for firms in Washington, DC, and Ohio.
Upon returning to the Youngstown area, she felt compelled to invigorate the Polish-American community in the Mahoning Valley in order to share some of her childhood experiences with her children. To this end, she founded PolishYoungstown in 2008. As executive director of this active nonprofit, she has developed, promoted, and supported a wide variety of classes, workshops, and events that have raised awareness of the culture throughout the region. A second organization and festival, Simply Slavic, for the larger Slavic community, was created soon after.
In addition to her Polish and Slavic activities, Heschmeyer is active with the Rotary Club of Youngstown, the Youngstown Press Club, and Youngstown Business & Professional Women. She has been married to her husband, Mark, for more than 30 years and together they have five children, any number of beloved exchange students and a houseful of spoiled pets.
Jodi is currently the Recruiting and Marketing Coordinator for MCCTC Adult Career Center in Canfield, OH. Her responsibilities include community outreach, social media, advertising, and speaking engagements. She has an extensive background in sales, marketing and also as on-air radio talent.
Jodi received her Bachelor of Arts from Youngstown State University in 1998.
Jodi currently resides in Hubbard with her husband Dan and their son Liam. Liam was diagnosed with autism at age 3, as well as being designated twice gifted. Jodi and her husband have never stopped learning and advocating for their son.
Looking to the future, her passions for the Autism Society include working with local and state officials and local schools to help them understand more of what the organization does, as well as how the schools can direct families to us for support. "I remember what it was like to be the mom who had no answers about how to help my son thrive, and I want our organization to be the place that parents of newly diagnosed children can go to find support and direction." Jodi also feels passionately about inclusion. She believes all autistic individuals deserve to live a life where they feel valued, loved, accepted and have endless opportunities to grow, flourish and participate in activities in their school and community!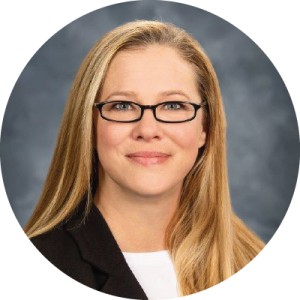 The Honorable Meghan Brundege
Meghan is the Magistrate at the Youngstown Municipal Court. She earned her Bachelor of Arts degree in English from Youngstown State University. She obtained her Juris Doctorate from Akron University School of Law.
Meghan worked as a Deputy Clerk in the Youngstown Municipal Court while attending law school and went to work as an Assistant County Prosecutor upon passing the bar exam. She worked as an Assistant County Prosecutor for 15 years in both the general and juvenile divisions. She also works as an Adjunct Instructor in the Criminal Justice Departments at Youngstown State University and Eastern Gateway Community College.
Meghan has lived in the Mahoning Valley her entire life. She makes her home with her husband, Todd, who works as a paramedic in the cities of Youngstown and Hudson, and their three kids: Nate, who works as an EMT in the city, Sadie, and Holden. Holden is on the Autism Spectrum and was diagnosed at the age of 2.
Meghan previously served on the board of the local Autism Society from 2015 to 2016 and is looking forward to the opportunity to make contributions to the Autism Community with her return to the ASMV Board of Directors.
Katie is a Vice President and Senior Banking Advisor for PNC Private Bank based out of Youngstown, Ohio. Katie works with high net worth individuals and their families. She delivers insightful banking solutions whether for complex lending needs or day to day banking needs. Katie has over 18 years of banking experience and has held various roles in both commercial banking and personal banking.
Katie was born and raised in Warren, Ohio. She spent the majority of her childhood working in the family business at Gilmore's Greenhouse. This sparked her interest in finance and developed her creative side. Her hobbies include crafting, making centerpieces and event planning.
Katie attended John F. Kennedy Catholic Highschool where she met her husband Sam. She graduated from John Carroll University with a Bachelor of Science in Business Administration and from Case Western Reserve University with a Master of Business Administration. She currently resides in Howland with Sam and their two sons, Dante and John Marco. Dante is on the Autism Spectrum and is a Rich Center student who attends the St. Charles program. Katie is very passionate about helping families navigate their own personal experiences with children with autism and wants to be an advocate for better diagnosis, programming, education and careers for children, teens and adults with Autism. Katie is also currently on the Advisory Board for the Rich Center for Autism
Stephanie, is the Regional Director of The Minority Business Assistance Center (MBAC) hosted at the Youngstown Business Incubator (YBI).
Gilchrist joined the YBI in 2014 and served as the Project Coordinator for Tech Block Building 5, overseeing the $5.7 million project. In 2016 and 2021, respectively, Gilchrist along with the YBI team developed two programs, Women in Entrepreneurship (WE) and Youth in Entrepreneurship Programs. She changed roles October 2021 to become the Regional Director of The Minority Business Assistance Center- Youngstown Region serving 7 counties.
In late 2017, Gilchrist decided to take a leap of faith and move into the role as Executive Director for Inspiring Minds Youngstown. This is a nonprofit outreach organization that works with under-represented youth in our community and aims to engage, inspire and empower students through education and exposure to new experiences. In 2020, she and her students were featured on NBC Nightly News with Lester Holt for the Inspiring America Segment.
After three years at Inspiring Minds Youngstown, Gilchrist decided to develop alongside her colleagues, another program but this time it would include youth. In 2021, the YBI kicked off the Youth in Entrepreneurship Program, which was listed in December 2021 as an honoree in Inc. Magazine's Best in Business.
Gilchrist, alongside her husband, owns Ryan's Chair Barber and Beauty Salon which has been in the community for over 25 years. Together they are proud parents of two sons, grandparents. Their youngest son, Ian, who is now 15 was diagnosed with Autism at age 3 and she and her husband have been an advocate ever since.
Gilchrist earned her bachelor's degree in Business Administration from Youngstown State University in 2005. In 2017, she completed the Executive MBA program through Strayer University. Currently, she is enrolled in the Certified Business Advisor Program at Kent State University.
She was recognized has been recognized as the 2018 Youngstown Business and Professional Women's Business Woman of the Year, recognized by her Alma Mater, Youngstown State University, as a 2020 Penguin Woman on the Move, and one of the Honorees for the 2020 League of Women Voters of Greater Youngstown Women's Hall of Fame.
Gilchrist serves on the Community Foundation of the Mahoning Valley's Fund for Women and Girls Guiding Circle, The Valley Economic Development Partner's Board of Directors & Loan Fund Committee, and on the Choffin Career Center Entrepreneurship Advisory Committee.
Kelly is a Parent Advocate in the tristate area. Long studied Special Education Law and has a bachelor's degree in Psychology. She started out as an IEP Specialist for Psycare before leaving to become an Independent Consultant. Long advocates for services/accommodations for special needs students in the classroom.
Long is a founding board member of the Walnut Grove, an all inclusive special needs playground in Canfield, Ohio. Long served as a speaker who traveled around speaking to groups about the importance of having a playground for children of all abilities. Long served as a fundraiser who raised funds to design, create, and purchase equipment for the playground. Long volunteered physical labor to clear the land, prepare the site, build the equipment and maintain the property. Long is the mother of three children. She has twin daughters with Autism, and a son. Long resides in Canfield, where she enjoys spending time with her family, and cheering on her children in multiple sports and special needs sports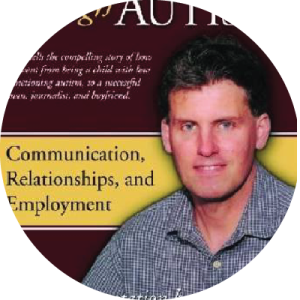 Sean is a journalist for The Youngstown Vindicator and is the co-author of two books about autism. He is the co-author of two books about autism. There's a Boy in Here: Emerging from the Bonds of Autism was written with his mother, Judy Barron. With Temple Grandin he co-authored Unwritten Rules of Social Relationships: Decoding Social Mysteries Through the Unique Perspectives of Autism. He met his girlfriend, Barbara Protopapa, at one of his book signings. Although diagnosed autistic at the age of 4, in 1965, he considers himself "healed" from autism, because it no longer adversely affects his day-to-day life. In 1992 he began to speak publicly at autism conferences about his experiences.
David is the owner of Moliterno Insurance & Financial Services LLC. The agency has a passion for helping families with insurance and financial planning specific to households with special needs. Having a sibling with autism has shed some light on the difficulties and concerns that can arise, in order to plan for a secure financial future for yourself and your loved ones.
David has previously served on other area boards including, The American Red Cross, Mahoning Valley Young Professionals, and Poland Rotary. A lifelong resident of the Valley David strives to give back and help support the community through volunteering and charitable work.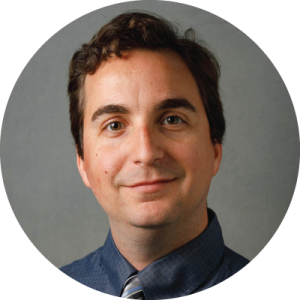 Dr. Seese is a developmental neurologist at the Beeghly Campus of Akron Children's Hospital. He obtained his baccalaureate degree in neuroscience at UCLA. He then obtained M.D. and Ph.D. degrees at University of California, Irvine. His Ph.D. dissertation work, entitled Memory Encoding: Impairment and Rescue in Mouse Models of Autism, helped him discover his own interests in childhood conditions affecting neurodevelopment.
Dr. Seese then moved east to complete clinical training in pediatrics, child neurology, and neurodevelopmental disabilities at UPMC Children's Hospital of Pittsburgh. Now, in addition to seeing patients at Akron Children's, he conducts research to better understand autism and other developmental disorders. He is a passionate community advocate of children with autism, which is what prompted his interest in serving as a board member of the Autism Society.
Kelly is a Domestic Engineer who studied Hospitality Management at Youngstown State University.  Her professional background is in Hospitality, Sales, Marketing, and Customer Relations.  Kelly resides in Hubbard with her husband Peter and their son Peter Jr.  Peter was diagnosed with Autism at age 4.  Kelly and her husband Peter are thankful for the Autism Society and the connection to available resources within our community.  
Kelly enjoys volunteering and giving back in her local community.  Since 2014, she has served on the Board of Trustees for Northeast Ohio Adoption Services.  Kelly and her husband Peter chair the spring fundraiser for NOAS.  Kelly has also been a member of the Akron Children's Hospital Kids Crew and served on the Friends of the Rich Center Board.  Kelly is a member of Grace Fellowship Church in Niles.  She is also very involved with her local MOPS (Mothers of Preschoolers) group, currently serving as Co-Coordinator.  
Kelly's heart is to advocate, and create more acceptance and awareness for autism in the community.  After her son Peter's formal autism diagnosis, she and her family jumped all in, creating Peter's Patrol to participate in the ASMV Warrior Event.  Kelly is thankful for the opportunity to serve on the ASMV Board and further awareness in our tri-county area.