You never know how different your life is as an autism mom until moms with neurotypical kids surround you. Last month I returned to my college stomping grounds for a night to celebrate one of my sorority sisters' 50th birthdays. When I was invited, I hesitated. These remarkable women and friends I met about 30 years ago and wanted to spend time with. 
However, getting away, even for a night with my two boys with autism, is challenging. Their dad is beyond amazing with them, but their needs require a great deal of support and help in all that they do. Then keeping up with work and the house are continuous struggles, but I made all the arrangements to go.
Soon after arrival, I was reminded of quickly was how different life is for these women. My friends talked about what their kids were doing, their interests, and their future plans. I was happy to hear all of the updates and was genuinely interested. However, it was bittersweet as it gave me a look at what my life might have been like without the boys' autism, intellectual disabilities, and low communication skills.
At one point in the night, a couple asked about the boys and how I was doing. They commented on how proud they were of what a fantastic mother I am and how they see on social media how dedicated I am to my sons and the community as a whole. It was good to hear, and all true. But I am sure that all of them would have stepped up and changed their lives for their children if they needed to as well.
New research finds that mothers of adolescents and adults with autism experience chronic stress comparable to combat soldiers and struggle with frequent fatigue and work interruptions. These moms also spend significantly more time caregiving than moms of those without disabilities. In particular, the researchers say that parents need better respite options and flexibility from their employers — two issues for which we are continuously trying to advocate.
I will continue to put my boys first, but self-care is essential for autism moms, too. I attempt to regularly carve out a little time for friends, extended family, and my husband. It is all a balancing act, but knowing that our community of families are ready to support each other makes all the difference.
Robin Suzelis, Director
Autism Society of Mahoning Valley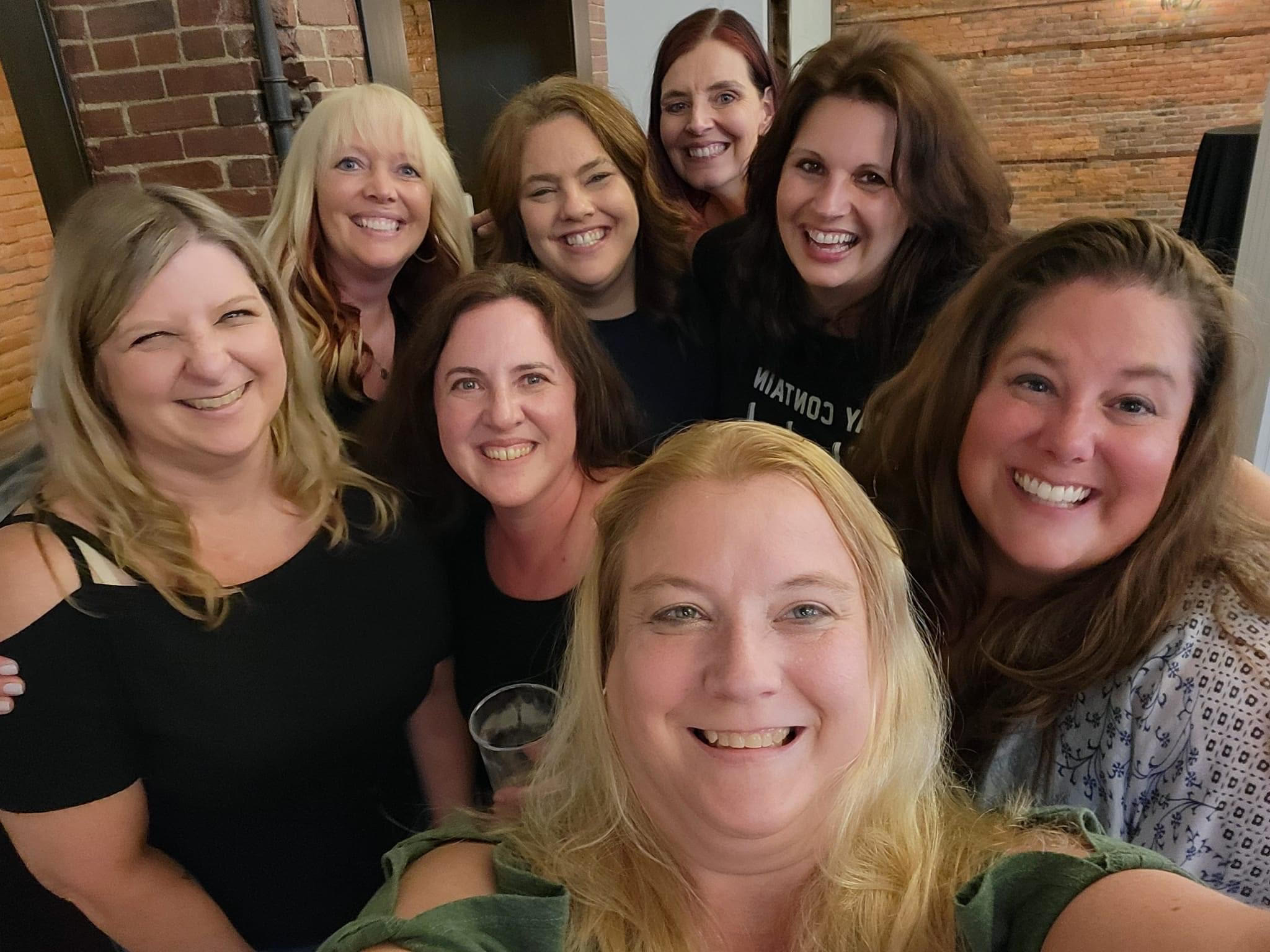 Photo Caption – ASMV Director Robin enjoying time with old college friends.