By Robin Suzelis, Director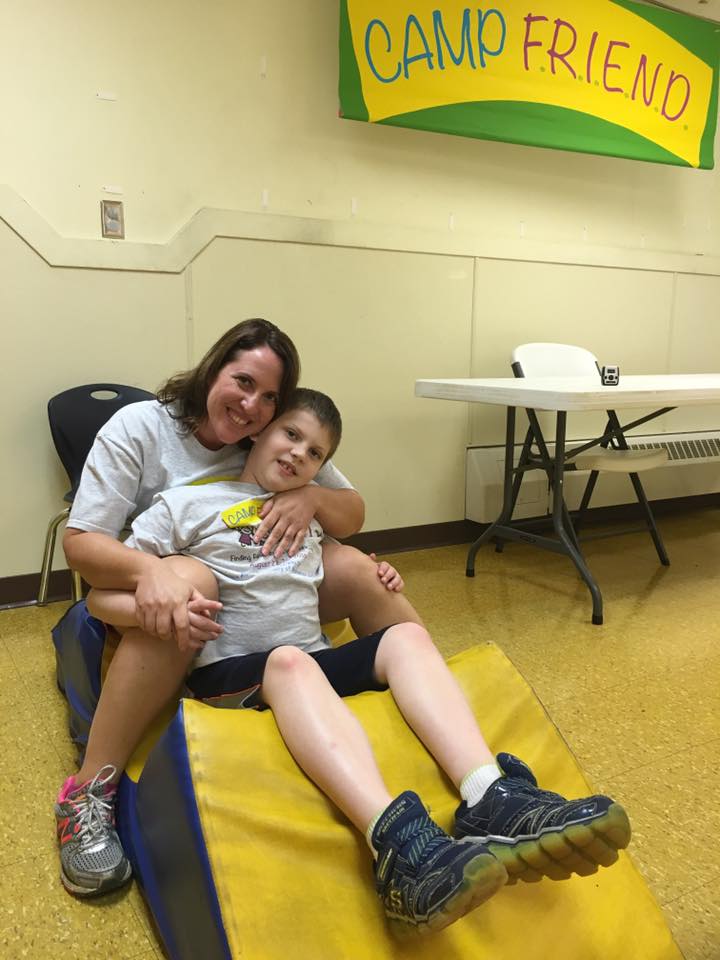 Photo Caption: ASMV Director Robin with her oldest son, Evan at Camp FRIEND 2016
It's labeled transition when a child moves from one task or situation to another. Regarding teens and young adults on the autism spectrum or other special needs, so much time, energy, and worry goes into transitions.
As I sit here and type, it's my oldest son, Evan's 17th birthday today. Years ago, I had friends going through this period with their children of this age. It seems like a lifetime ago. I always thought I had more time – time to work on Evan's academic needs, self-care needs, communication needs, early job training needs, and overall independence needs.
I had always hoped that some essentials would fall into place. At this point, though, the dreamer in me is trying to be realistic yet optimistic about his next steps. I have guardianship paperwork sitting on the corner of my desk, ready to be filled out and filed four months before my son's 18th birthday. I need to discuss plans with our advocate and Special Services Director for plans after high school. We have added attending a life skills class to our priority list for this school year and some private fitness training to get our son more active.
Then, I started experiencing the "falling off a cliff" that friends of mine had discussed so long ago. We got our first letter from our medical insurance saying they will stop funding Evan's ABA therapy in January since he is turning 17. Not that the therapy is no longer needed or that he isn't making excellent progress toward his goals. Not that the goals he is working on and improving are medically necessary, such as food therapy, essential self-care, and basic communication needs.
I always say to put the time and funding towards autistic individuals when they are young so that they need less care, hopefully, as they become older. That is always the hope but not often the reality for many of our family members.
Soon, it will be time to find adult doctors and an adult dentist, even though Evan is a child at heart. There are more transitions and many needs ahead. I hope that our family – and yours – will experience many more items falling into place and little to no falls from the cliff.
If your family is starting transition time, here are some resources that might be of assistance:
Also, if you like to read, here is a book that I have been wanting to read for more insight and help. I'm sure there are many others but this might be a good book to get you started.
As always, if you need anything, please reach out, we are here to help.