By Robin Suzelis, Director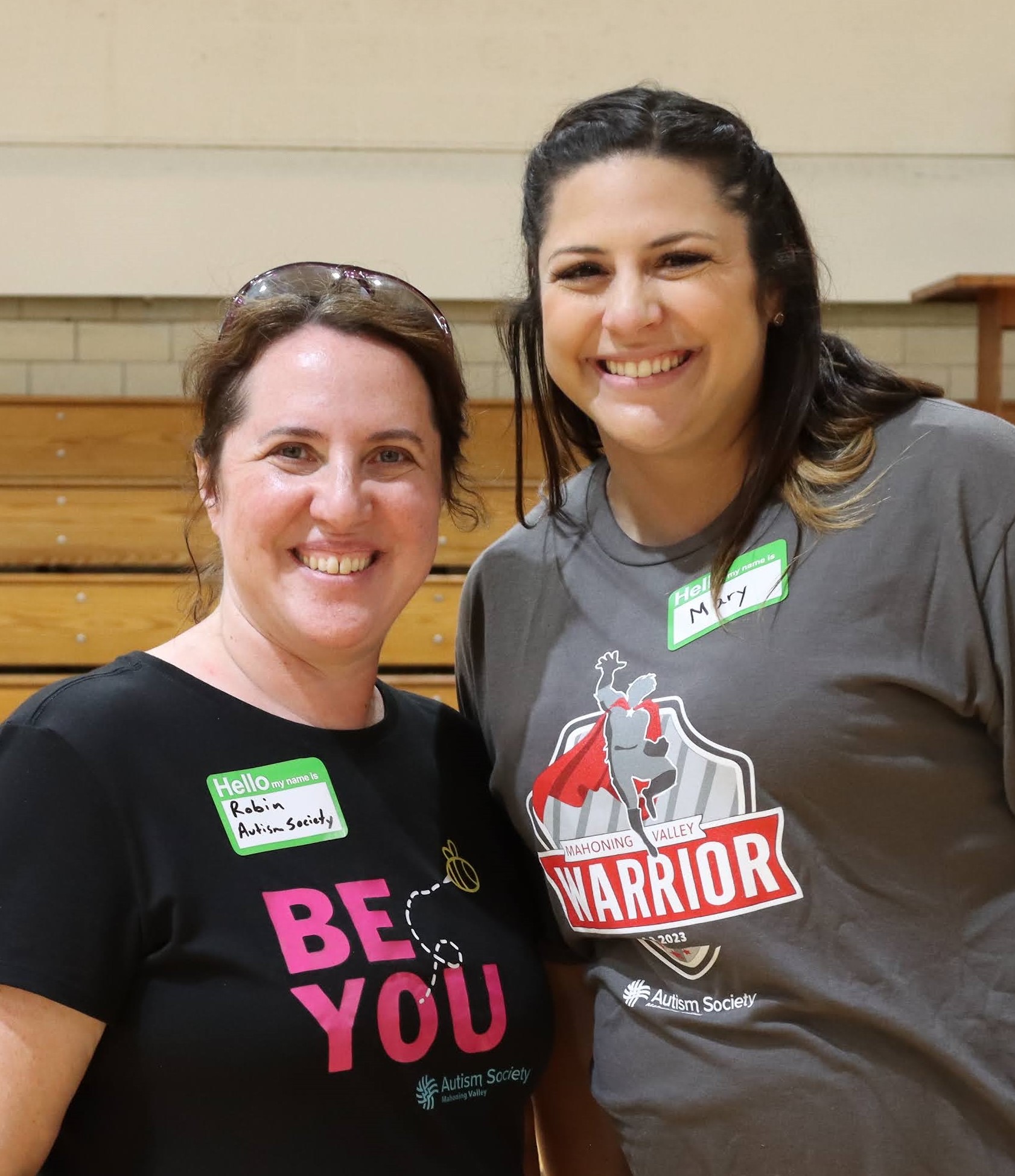 Photo Caption: ASMV Director Robin with Camp FRIEND Director, Mary Brown, BCBA
While helping at Camp FRIEND, I was immersed in every variety of autism's stages and phases. Transitions, social skills, and speech often do not come easy for our children and teens. The 35 campers couldn't have been more different, yet they all share a need to continue to learn and strive to be their most independent and happy selves.
At the end of the day, this is what I want for each camper and all the individuals we serve year-round. Unlike most diagnoses, there isn't a simple pill or one-step therapy that can immediately show improvements. It's a lot of trial and error for parents, caregivers therapists, and other members of their team to best help them.
My hope for parents is that they see even small improvements every year. If not, I push them to reach out to new therapy and healthcare providers. Every solution doesn't fit every child nor does every provider.
In addition, I ask them to examine every part of their child's life – including themselves. Being a more positive parent, offering creative ways to communicate, providing more structure, and tweaking diet and sleep schedules can have a dramatic effect.
While living in the day-to-day, I always encourage parents to plan for their family's future needs. I'm so excited that ASMV is launching an educational workshop series this month with local experts to help parents with legal and financial needs. Something as simple as setting up a STABLE savings account started with a small deposit is a positive, achievable step. I know that having some of these items taken care of for my family puts my mind at ease at least with what I can control.
We have a little bit of summer sun and fun left to enjoy! I hope all of our families have the opportunity to do so and get a great start to their new school year.